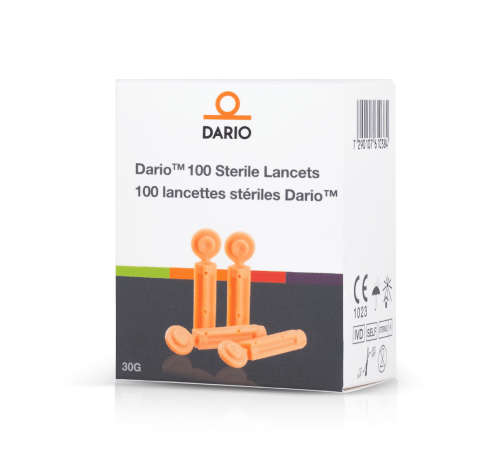 100 Dario™ Sterile Lancets
Amazon 4.7 out of 5 stars
Sterile lancets for simple, comfortable blood glucose measurements. 30-gauge designed for less pain. Only a tiny 0.3 μl drop of blood needed for an accurate reading. For use only with the Dario Blood Glucose Monitoring System.
Customer support is available Mon-Fri 9am-9pm ET
$1490 Excl. Tax
100 Dario™ Sterile Lancets
Dimensions
0.31 L x 0.15 W x 0.24 H inches
7.8 L x 3.9 W x 6.1 H mm
Weight: 53 g, 0.12 lb
Need more info?
Find out more about 100 Dario™ Sterile Lancets on our support pages